Lindberg, Bill
Associate Professor Emeritus, Marine Behavioral Ecology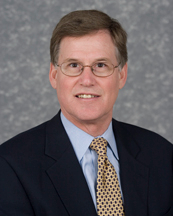 Bill Lindberg came to the University of Florida in 1981, and has been a faculty member in Fisheries and Aquatic Sciences since its inception in 1984.
Dr. Lindberg's work and interest in marine ecology, behavioral ecology and crustacean biology helped launch the beginnings of the marine component of FAS.
In 1990 he established the Suwannee Regional Reef Program, a nationally recognized experimental system for the study of ecological processes affecting exploited species on the shallow continental shelf. For example, his group has been using experimental reefs to study the effects of habitat quality, fish behavior, and fishing pressure on grouper populations since 1992. This led to the Steinhatchee Fisheries Management Area, a large-scale and long-term research and demonstration project on the enhancement of essential fish habitat for juvenile grouper in the northeastern Gulf of Mexico.