Ewel, Katherine C.
Professor Emeritus, Wetland Ecology & Management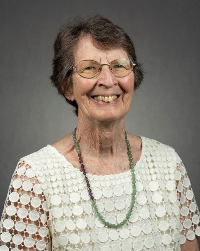 Katherine Ewel began working in 1973 for FFGS (formerly known as the School of Forest Resources and Conservation) in temporary positions; in 1977, she was appointed Assistant Professor in Ecosystem Ecology. During the next 18 years, she conducted research in ecology and management of wetland and upland forests as well as lakes. Much of her wetland research was directed at cypress swamps, and she often used simulation modeling as a research tool, especially in studies of lakes and managed pine plantations. She taught Wetland Wildlife Resources, an undergraduate course, and Simulation of Ecological Models, a graduate course. She served as Graduate Coordinator for FFGS for many years.
In 1994, Dr. Ewel left the University of Florida to join the USDA Forest Service's Institute of Pacific Islands Forestry in Honolulu, Hawaii. She led the Institute's Wetlands Team, which conducted research on mangrove forests and freshwater forested peatlands in the Pacific islands of Micronesia. In 2003, she was elected Vice-President of the Society of Wetland Scientists and became President in 2004 and Past President in 2005.
Dr. Ewel retired from the Forest Service in 2005 and returned to Gainesville. She is now Professor Emerita, continues to work on data collected in the Pacific islands, and occasionally serves on UF graduate student committees. She and her husband, Jack Ewel, divide their time between Gainesville and their farm in northern Alachua County, where they grow pine trees and other perennial crops.